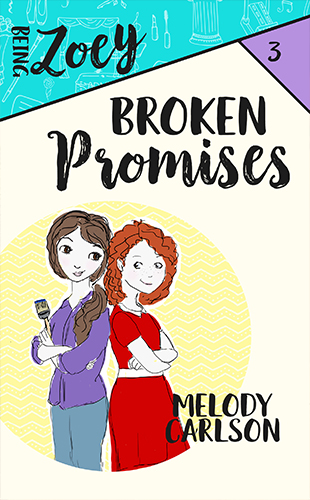 Broken Promises

Being Zoey, Book 3
A school play sounds like fun…for some.
As she settles into life in the middle school of her new hometown, Zoey agrees to audition for the school play to encourage Louisa. Isn't that what a BFF does? But she's none too sure it'll actually be fun—especially when she's cast as a dog! Louisa really does need her support though when some of the older girls get upset at a sixth grader landing the lead role. Zoey does her best to be supportive and finally begins to feel really at home with her grandparents and at school.
Until someone pulls the plug on all her dreams.
Purchase Links
Ebook
Amazon | B&N
Paperback
Amazon | B&N | Our Store
Hardback
Amazon | B&N | Our Store